*See Okura's Japanese website for specifications and dimensions.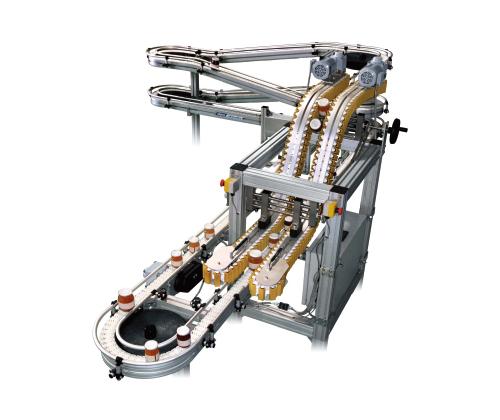 Okura Carryline®
This new conveyor line system takes full advantage of the exceptional characteristics of its plastic chain. Lines with horizontal, inclined, and vertical components can be built freely by combining units from the line's extensive selection, including linear units, horizontal 180˚ curves, and vertical 90˚ curves.
* Okura Carryline is a registered trademark of Okura Yusoki Co., Ltd.
Complete the optimal system for your application by combining units from Okura's extensive selection.