Sorting equipment
Cross Belt Sorter(for large-sized baggage)
BHS System for large-sized baggage
Liner motor driving results in handling large cases smoothly and speedily.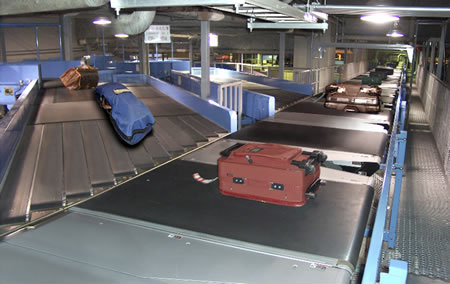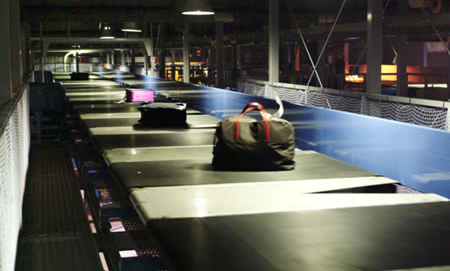 Features
Suitable for various kinds of cases

Variaous kinds of cases such as golf bags, suitecases, and so on.

Less maintenance requirements

Liner motor drives together with non contact result in good maintenability.

Low noise design

Liner motor drives result in very low noise.
Specifications
Sorting method
Loop-typle cross belt sorter
Sorting capacity
Max. 4,000 pieces/h
Cart dimensions
1100(W)×1300(L)mm
Cart belt width
1000mm
Cart Standard Speed
120m/min
Cart drive mode
Liner motor
Transported product size

MAX. 600(W)×1000(L)×700(H)mm

MIN. 200(W)×300(L)×50(H)mm

Transported product weight
2~40kg/piece
*Please consult with Okura if handled items are different from what is specified by us.