Okura business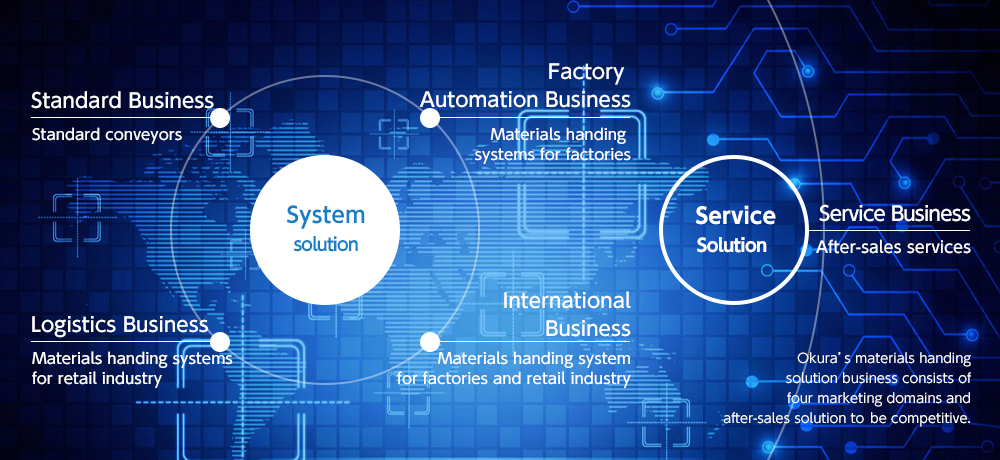 We will provide you with complete solutions, in order for us to take care of your logistic requirements which are getting more and more diversified and sophisticated.
Standard Business -Standard conveyors-
Okura standard conveyors are sold through authorized distributors and dealers all over Japan to various kinds of factories and businesses.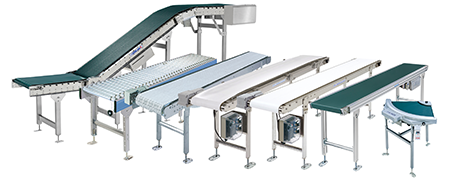 Factory Automation Business -Materials handling systems for factories-
Making the flow in the factory smooth and speedy is essential to enhancing productivity. Okura offers most suitable materials handling solutions with considering packaging methods, characteristics of products and required capacity, site conditions as well as operators' needs in fields such as beverage, food, petro chemical, flour milling, agricultural facilities and so on.
Conventional palletizers

Robot palletizers
Logistics Business -Materials handling systems for retail industry-
Okura materials handling systems cover inbound, storage, picking, sorting, inspection, packing, sorting, and delivery frequency with considering what is optimal to each customer.
Picking equipment

Sorting equipment
International Business -Materials handling system for factories and retail industries-
Okura group's materials handling systems are highly evaluated at factories and logistic centers all over the world. Okura's first subsidiary was established in Singapore in 1990. Then, in Malaysia, China, the US, and, the most recently, in Thailand. Our subsidiaries have been integrating Japanese high technology with what is locally required and available. Our customers outside Japan also feel very assured with Okura systems which run very stably.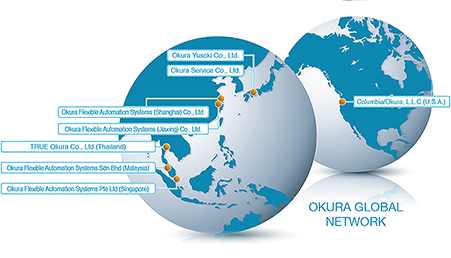 Service Business -After-sales services-