Sorting equipment
UNISORTER®
High-speed sorting system
UNISORTER gently and accurately sorts a variety of products without regard to their weight, size, or shape.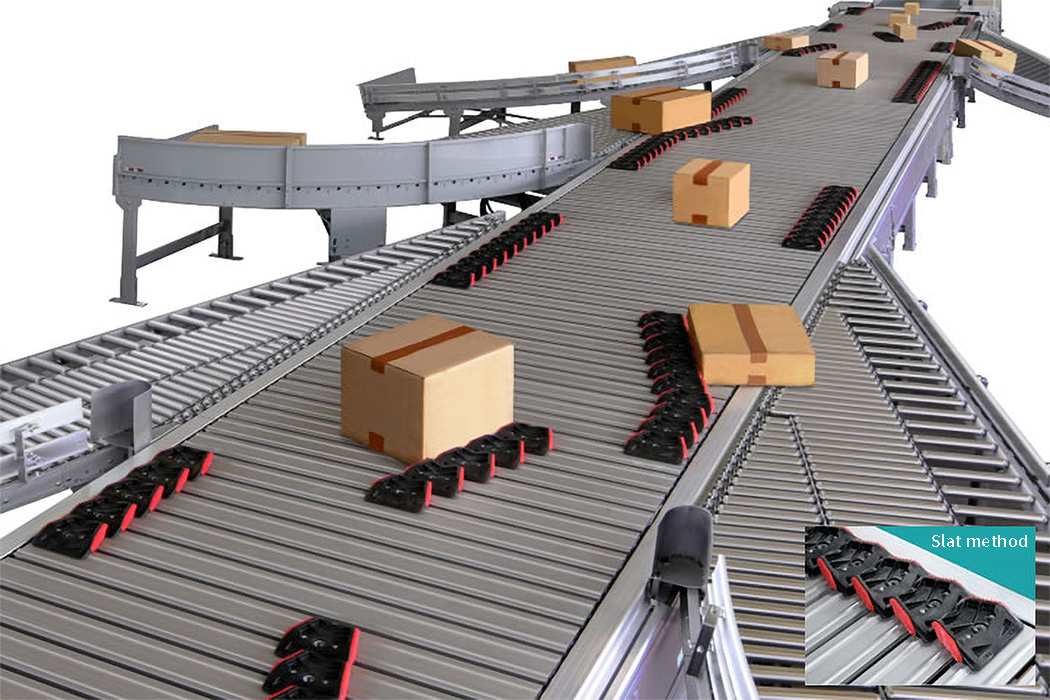 Features
High-capacity sorting

Sorts up to 22,000 items per hour (FSIV model).

Support for various products

Thanks to its sliding-shoe design, Uni Sorter can accommodate a broad range of products, from small articles to fragile items, bags, and long objects.

Flexible sorting

UNISORTER's reliable sorting mechanism delivers flexibility for products ranging from lightweight items to those with a maximum weight of 45 kg.

Low-noise design

A new, quieter design takes into account the work environment.

Energy-saving operation

Use of lighter-weight materials and reduced running resistance make it possible for a low-capacity motor to operate the system.

Simple maintenance

A simple, modular design keeps maintenance and inspections simple.
UNISORTER FSIII model
Slat method
UNISORTER S model
Roller method
Specifications
Model
Aluminum
Steel
FSIV model
FSIII model
S model
Sorting method
Sliding-shoe method
Sorting capacity
Max. 22,000 items/hr.
Max. 12,000 items/hr.
*Sorting capacity varies with product length and other conditions.
Speed
MAX.200m/min
MAX.106m/min
Width (induction effective width)
390 490 620 690
790 890 990 mm
390 490 690 990 mm
Number of sorting openings
MAX.128
MAX.64
MAX.100
Sorting direction
Two-sided sorting, single-sided sorting
Transport surface
Slat method
Roller method
Transportable products
Cartons, bottles, bags, rolls
Transported product size
100~650(W)
×230~900(L)
×MIN.40(H)mm
25~990(W)
×230~1800(L)
×MIN.40(H)mm
Transported product weight
0.5 to 40 kg/item
0.5 to 45 kg/item
*Processing capacity figure reflects the maximum capacity with single-sided branching.
*Sorting capacity varies with product dimensions, transport pitch, speed, and other conditions.