Sorting equipment
Cross Belt Sorter(for normal items)
Sorting System for various kinds of products
Items of various sizes can be gently at a high speed.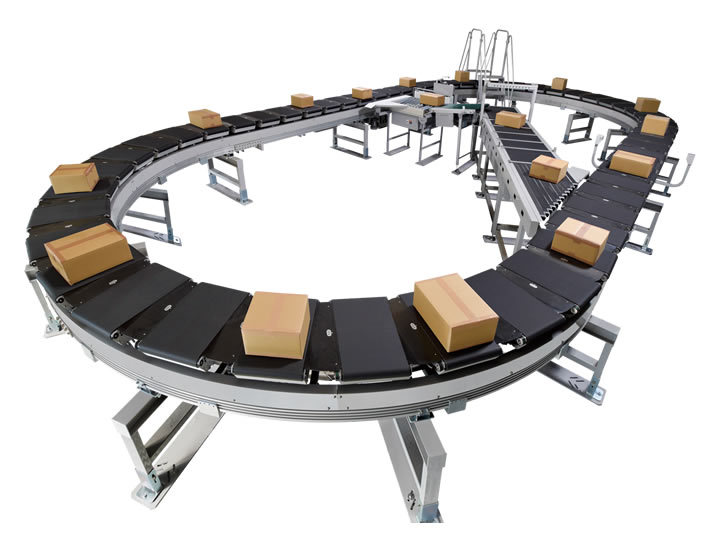 Features
Versatile for various kinds of products

Not only heavy items but also thin ones, bags, boxes and forth can be sorted accurately.

Gentle sorting mechanism

Belts on the carriers discharge products without shock.

Flexible layouts can be designed

Single-sided or double-sided, straight or loop layouts can be designed.
Specifications
Model
SCB-15
SCB-40
Drive system
Friction drive
Sorting capacity
Max. 16,500 items/hr.
(Cart Pitch:500mm Sorter Speed: 138 m/min.)
Max. 11,200 items/hr.
(Cart Pitch:800mm Sorter Speed: 150 m/min.)
Transportable products
Dimensions
150~400(L)×100~300(W)×15~300(H)mm
200~800(L)×100~550(W)×15~550(H)mm
Weight

0.1~15kg

0.1~40kg
Dimensions of the Belt of the Carrier
350(W)×600(L)mm
600(W)×1,000(L)mm
Carrier Pitch
500mm
800mm
*Sorting capacity is dependent on characteristics of handled products and speed of the sorter.